Leak Detection Service
Leak Detection in Gloucester have solid know-how in research and non-destructive leak detection. Generally, water leaks are invisible for long months and can cause significant water damage. Also, with the evolution of sanitary and heating systems, water leaks are more and more complex to detect. Plumbers in Gloucester offers a service specialized in leakage localization with non-destructive leakage equipment. In detail this service consists in locating the origin of the leak, without damaging the walls, the grounds and the garden. Instead of invading your home and digging up everywhere, the equipment takes a non-invasive approach by ensuring the technicians don't keep digging up your property until they accurately identify the area that needs repair.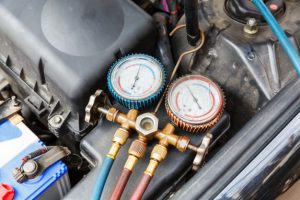 Leaking Pipes In Gloucester
A leak in your pipework can go undetected for a long time, causing damage to your property. If your leak is visible, you might constantly have to deal with the cleanup, and bear in mind that once the water starts trickling, it doesn't stop until you do something about it. Unfortunately, it's impossible to detect the source of your leak accurately, unless you have the right gear. Fortunately, emergency plumber in Gloucester collaborates with professionals that can help you identify and repair your leak in minimal time. Since they have the most recent technology to detect your leaks with ease. The advanced equipment helps identify water and sewage leaks and also water intrusions to pinhole leaks. Always remember that an expert of leak detection can save you time, energy and money, things that don't come with a trial and error approach.